COURSE DESCRIPTION
Writing Grant Proposals for Young Palestinian Researchers (GRYPS) is a three-phase training course. It's intended to help participants create their own research funding submissions for national and international funding.
The course uses a blended learning method, with one virtual seminar (Seminar I), an E-Learning phase led by the course trainers, and a final onsite seminar (Seminar II). Each seminar will consist of lectures, working in group or individually and applicable exercises. These activities will be delivered and led by specialized trainers, professionals from the training partners, as well as regional and international experts.
This course is supported by the German Academic Exchange Service (DAAD), the DIES ProGRANT Coordination Center at the University of Cologne and local partners.


TRAINER PROFILE
The trainer teams consist of academic trainers, regional and international experts. The course trainers will share knowledge on important principles of grant writing that are independent of a certain disciplinary field and on fundamental structural elements that are required by most of the international funding organizations. Regional and international experts will also provide grant writing knowledge from the perspective of their scientific disciplines and from a regional perspective.
KEY DATES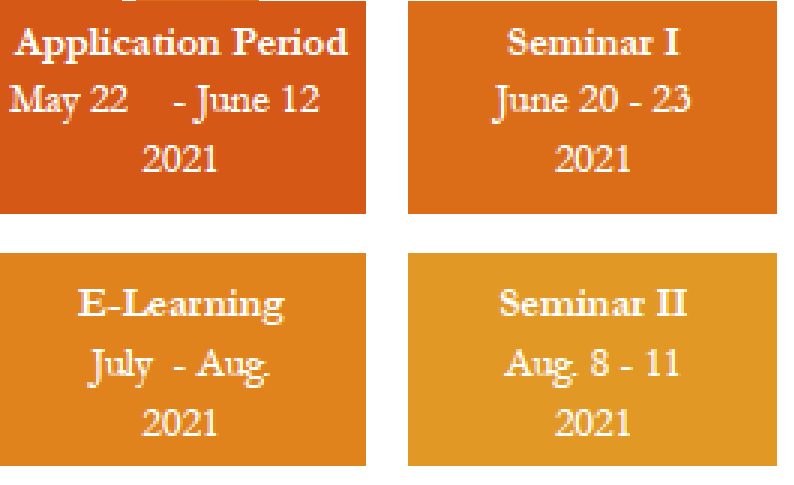 LEARNING APPROACH
The course uses a blended learning approach: one Virtual Seminar (Seminar I), a trainer guided E-Learning section and, finally, another onsite seminar (Seminar II). Personal Attendance and active participation are required during the three phases.
IMPORTANT INFORMATION
PARTICIPANT PROFILE
Potential participants are younger researchers and PhD-holders from Palestine (West-Bank and Gaza). Participants must meet the following requirements to be selected:
Hold a doctoral degree or have equivalent research experience
Have an affiliation to an academic institution in Palestine.
Possess excellent English language skills, both written and spoken
Be preferably at the beginning or middle stages of their research career. 
FUNDING
The costs for this training course will be mainly covered by funds from the DAAD provided by the German Federal Ministry for Economic Cooperation and Development (BMZ). The following expenses will be covered:
Course expenses (expert-honoraria, infrastructure, organization, material): approx. 1.250 € p.P.
Accommodation and joint meals during the 4-days of seminar II modules in West-Bank (according to DAAD regulations).
APPLICATION REQUIREMENTS AND PROCESS
Applications can be submitted using the following link (Click here to apply)
Please fill out all fields and upload all other application requirements (as mentioned here) on that form.
Important Notice:
The Deadline for applications is June 12th 2021, 11:59 PM (Palestinian Time). 
Only 20 participants will be selected according to the quality of their exposé and their CV. 
Applicants will be given a final decision by mid of June, 2021.
 
CONTACTS